Bares 2023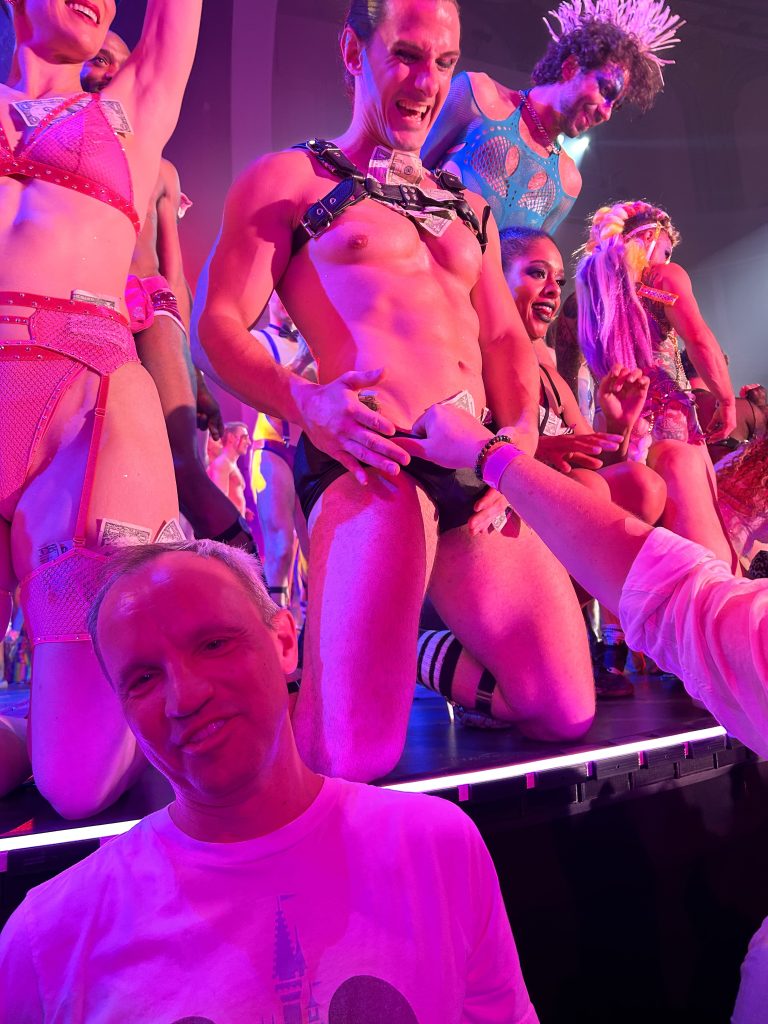 Broadway Bares 2023 Pleasure Palace was a blast this year, especially with special guest appearances by two Tony winners. Check out this opening number featuring Barry's instructor Mike: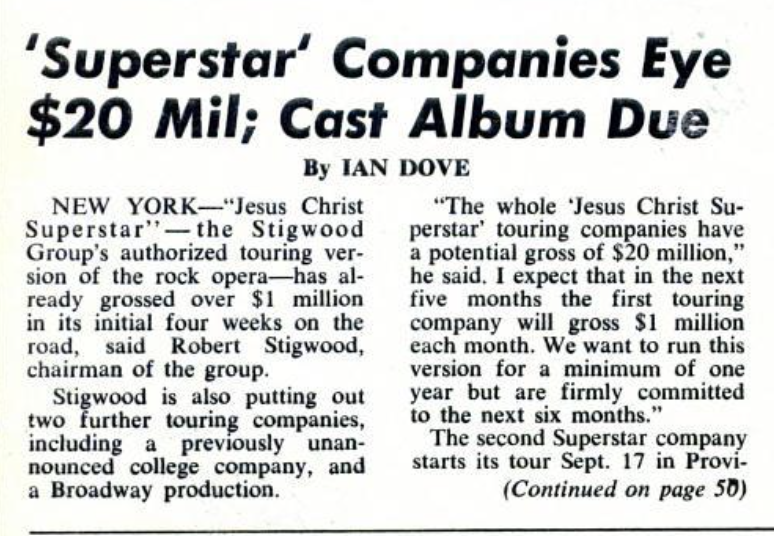 'Superstar' Companies Eye $20 Mil;
Cast Album Due
by IAN DOVE
NEW YORK-"Jesus Christ Superstar"-the Stigwood Group's authorized touring version of the rock opera-has already grossed over $1 million and it's initial four weeks on the road, said Robert Stigwood, chairman of the group.
Stigwood is also putting out two further touring companies, including a previously unannounced college company, and a Broadway production.
"The whole 'Jesus Christ Superstar' touring companies have a potential gross of $20 million," he said. I expect that in the next five months the first touring company will gross $1 million each month. We want to run this version for a minimum of one year but are firmly committed to the next six months."
The second Superstar company starts its tour Sept. 17…