In celebration of Prince's life, enjoy the original internet release of Guitar:

For the week ending March 1, 1997 these are the top R&B Albums: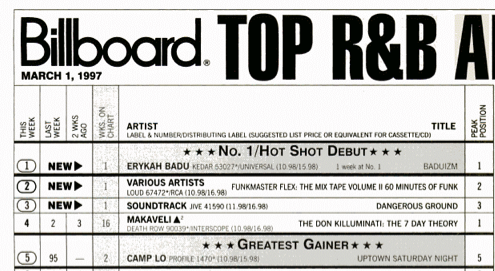 Billboard reviewed Erykah Badu's Baduizm 20 years ago (March 1, 1997):
Set perpetuates R&B's soul renaissance, as home-grown female vocalist delivers nourishing assortment of richly textured tracks that eloquently tap jazzy riffs, traditional African-rooted rhythms, and slinky secular beats. Although artist's vocal timbre is an acquired taste, sturdy emotional delivery and practiced phrasing elevate project well into the mainstream. Artist's deceptive casualness of style reflects an overall skill in performing. Swaying lead single "ON & ON" offers preview of vocalists's earthy nature. Metaphoric lyrical license is taken on several tracks, inluding the head-bobbing midtempo ditty "Apple Tree," while more literal messages prevail in other selections, like the soothing ballad "Next Lifetime."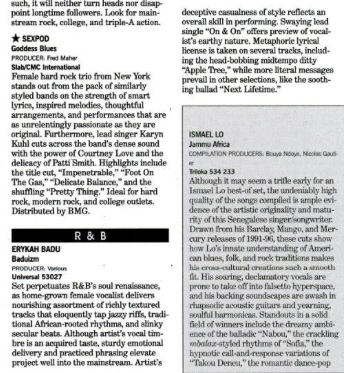 Have you heard Christina's version of When U Were Mine produced by Don Was in 1983?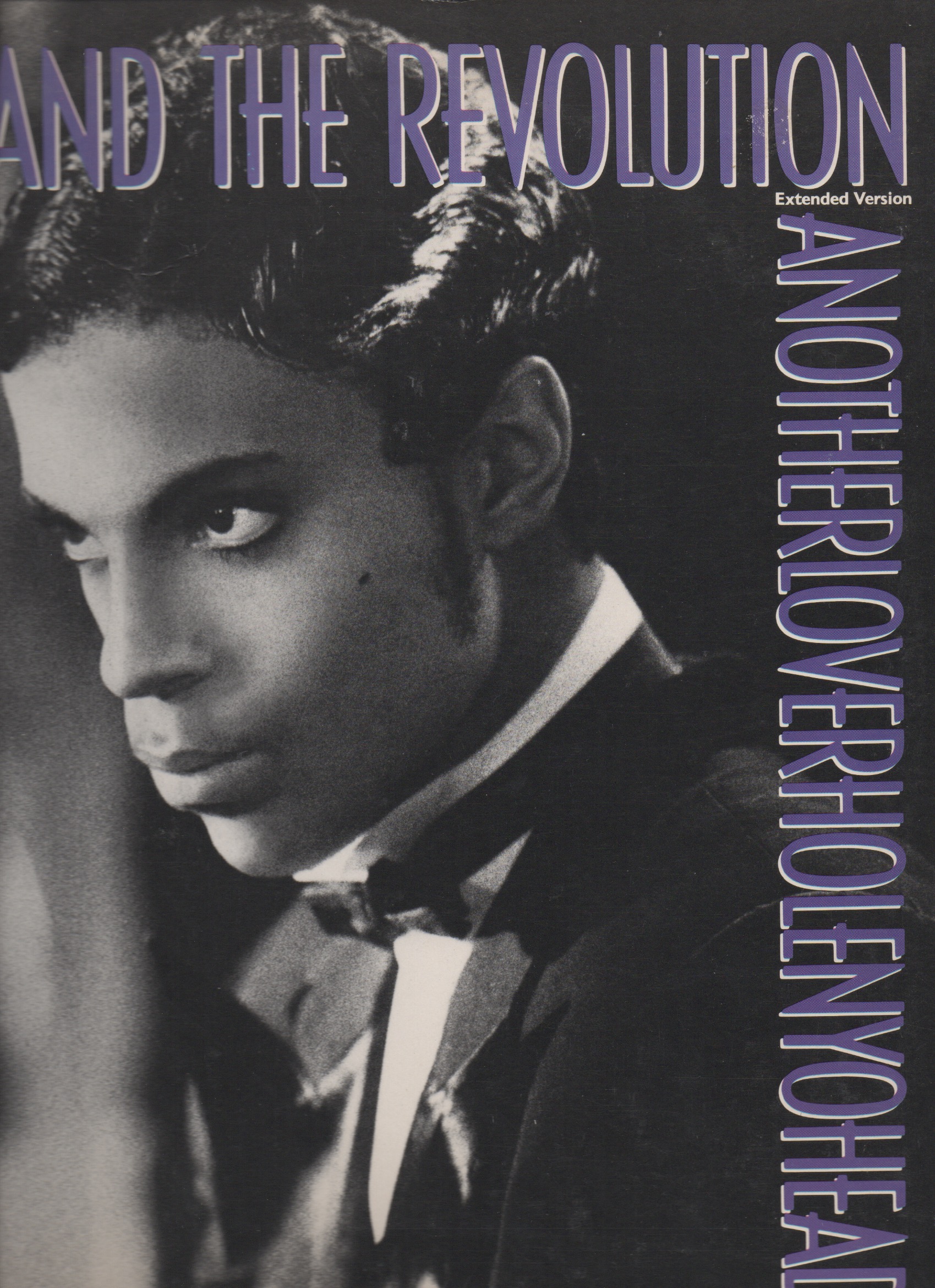 Prince hit the Black Charts 30 years ago: Madhouse.
In 2007, Prince sold a download of GUITAR at 3121.com (use the link to download the mp3)

you can download or listen to the mp3 found on this page
Get Saturnine's albums from Amazon.com...
Apple Music