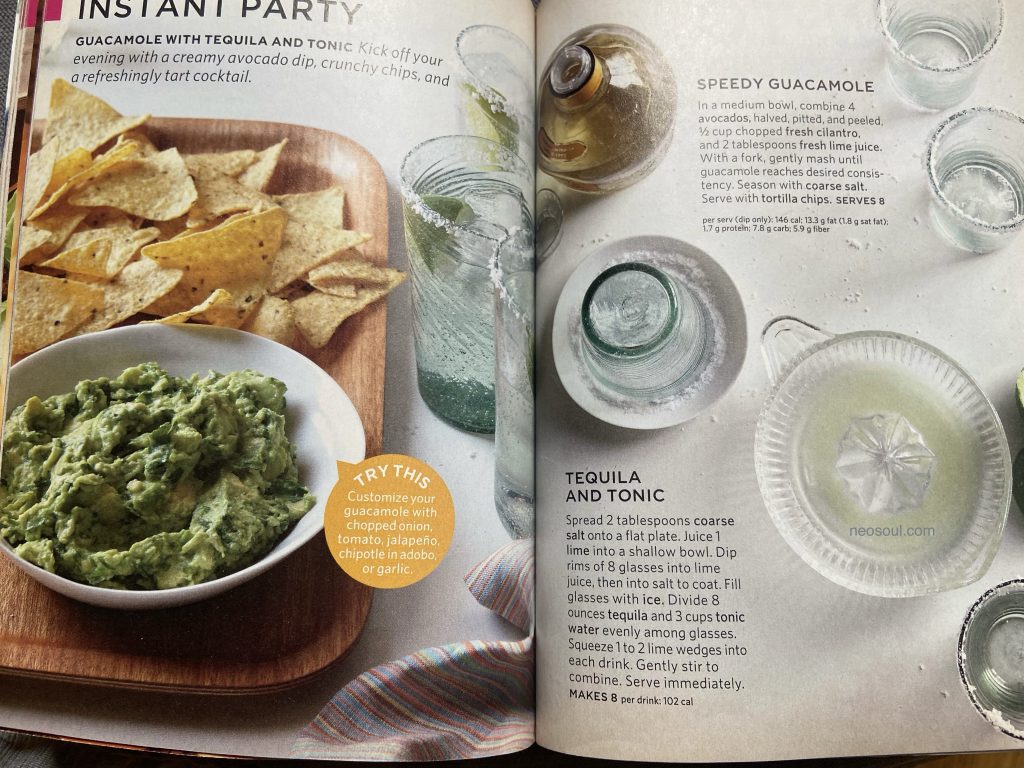 TEQUILA AND TONIC
Spread 2 tablespoons coarse salt onto a flat plate. Juice 1 lime into a shallow bowl. Dip rims of 8 glasses into lime juice, then into salt to coat. Fill glasses with ice. Divide 8 ounces tequila and 3 cups tonic water evenly among glasses. If I'm making only one drink, I skip the salted rim.
Squeeze 1 to 2 lime wedges into each drink. Gently stir to combine. Serve immediately.
MAKES 8 per drink: 102 cal
No-Bake Summer Lasagna
Prep Time: 25 mins
Total Time: 25 mins
Servings: 4 
These lasagnas are light yet substantial. Best of all, you don't have to turn on the oven.
Ingredients
½ cup ricotta
3 tablespoons grated Parmesan
3 tablespoons plus 2 teaspoons extra-virgin olive oil
Coarse salt and ground pepper
8 lasagna noodles, broken in half crosswise
1 small garlic clove, minced
2 pints grape tomatoes, halved
2 zucchini (about 1 pound total), halved if large and thinly sliced
1 tablespoon torn fresh basil leaves, plus more for serving
Directions
In a small bowl, combine ricotta, Parmesan, and 2 teaspoons oil; season with salt and pepper. In a large pot of boiling salted water, cook noodles according to package instructions; drain.
Meanwhile, in a large skillet, heat 2 tablespoons oil over medium-high. Add garlic and tomatoes; season with salt and pepper. Cook, stirring, until slightly broken down, about 3 minutes. Transfer tomatoes to a bowl. Add 1 tablespoon oil and zucchini to skillet; season with salt and pepper. Cook, stirring, until zucchini are tender, about 5 minutes. Transfer to another bowl and stir in basil.
Place some tomatoes on four plates; top with a noodle and small spoonfuls ricotta, zucchini, and more tomatoes. Repeat layering twice, then top with remaining noodles and tomatoes. Garnish with basil.
Originally appeared: Everyday Food, June 2010