The flight left the airport in Avoca 15 minutes late due to technical problems. The plane made it to Washington/Dulles in good time.
I called Clay but he wasn't at work yet. I guess I could have called him at home, but I didn't think about Clay being willing to call what may have been long distance from his home.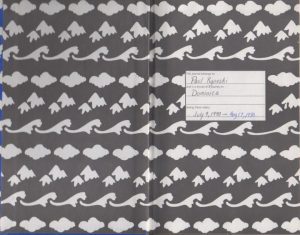 The second flight was on time but I had to sit next to two boneheads. One sounded like he had a phony British accent and the other sounded like "Rain Man" or a football player. They were going to the Bahamas and I was happy that I wasn't. 
I got my bags after the flight and took a $14 taxi ride to the hotel where my roommate had already arrived. 
Bill will be an environmental educator on St. Kitts. He is from New Jersey and went to the University of Vermont.
Today's sessions started about 3 and lasted until 7. Some of the Dominican PCVs and I went to Bayside Mall for pizza. 
9 July 1990