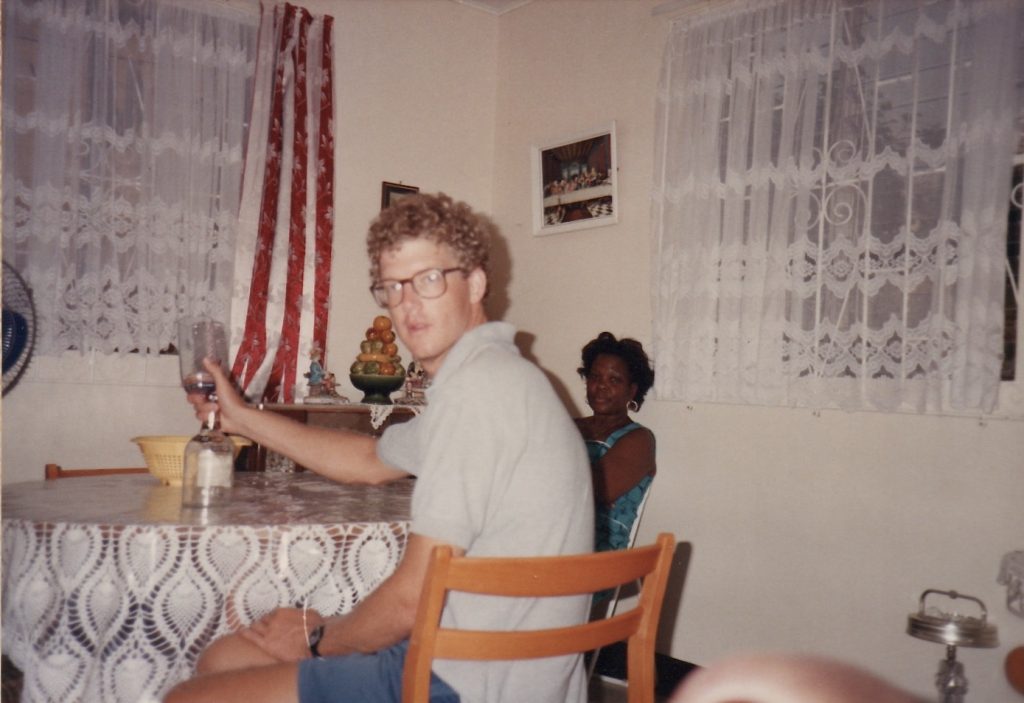 Celebrations and relaxation occurred this weekend in the form of the "jump-up" and a picnic at the beach.
Last night David and I took a transport to a Texaco station to meet Mikki, Jay, and their homestay near where they lived. We then got another transport to Gros Islet's "jump-up," a party with music from huge stereos in the street and people selling food and drink. There were also some restaurant/bars that had their own music and enclosed dance floors. I impressed a few people with my dancing which was nothing too outstanding. I suppose I just exceeded their expectations.
The next day we left after 11AM for the Pigeon Point Beach above Gros Islet. The water was warm, clear, and beautiful. Madeline brought breadfruit salad which I had a small hand in preparing. I diced it and peeled some skin. The peeling was difficult for me with the knife.
Almost everyone was there. Bill Gaynor was not and David Matheny chose to explore the island. On the way back we saw two accidents on the highway.
July 28