On my first day as an official Peace Corps worker Brad and I moved to Portsmouth. Don came with us because his apartment won't be ready until next week and I invited him to stay with us since our apartment has two extra rooms. Although he will pay because he is staying for a long time, guests who stay for only a day or two will not mean we have to pay more rent. I hope I get some guests.
I signed the contract which leaves Brad under no obligation. I'm glad about that because this is his first time on his own and Sue Kelly really scared him (I think) when she was pointing out all the problems the rental agreement might cause. Mrs. Garaway was very receptive to the changes we asked for. We even got a gas stove because Don didn't use the electric stove correctly which made us think we would not be able to boil water. The stove is in bad shape anyway. There are only two burners of which only one works. We didn't test the oven.
We swept out the place and cleaned the kitchen and the plates and silverware.
While I was fixing up my room, I was listening to Prince on low volume. "Head" was playing at low volume because I didn't know how the other two guys would like it. Don came in my room to help me with my mosquito netting and checked out my solar walkman. When he heard the music he liked it enough to want me to turn it up. Brad was happy he was on the other side so he wouldn't have to hear it.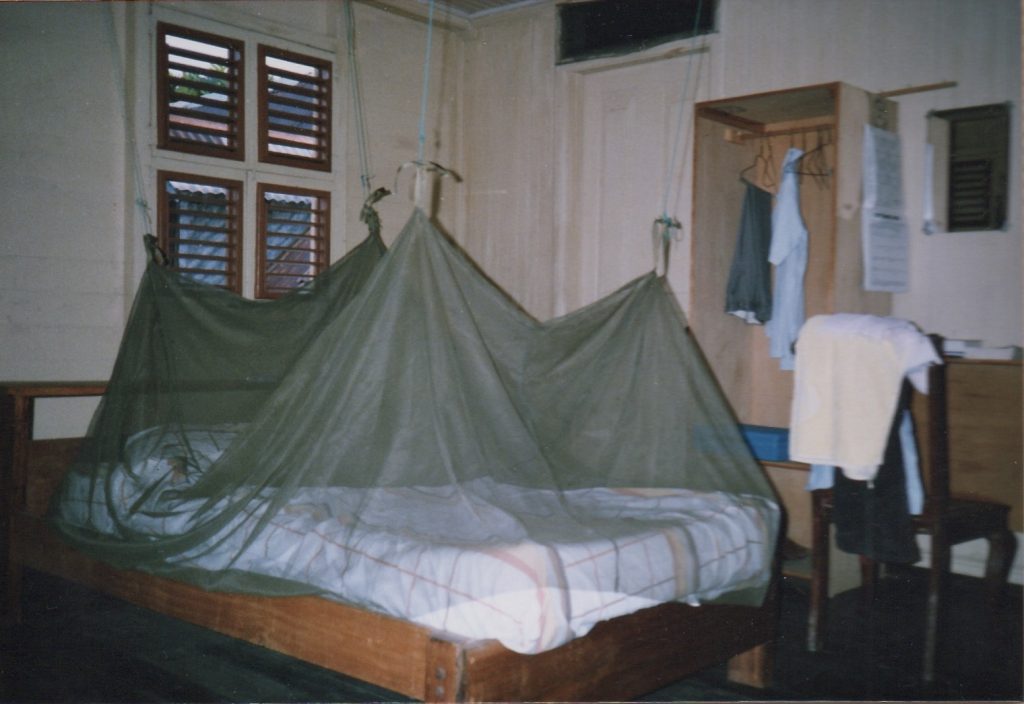 We also listened to music as the three of us played "Up & Down the River." I came in last place again and Don won.
I took my first shower in the house and after everyone else finished theirs we noticed a big puddle on the floor. It looks like another thing to talk to Mrs. Garaway about.
I've been very laid back about this whole apartment thing. I have not been aggressive at all. It makes me wonder how I would do in law school or after law school when I may need to negotiate. Don paid me a compliment and said I would be very successful. I hope he's right.
Aug 11