Today a lot of people were feeling ill. Some may have been affected by the shot. Others may have been affected by the tap water they drank the last two weeks. Even the training staff was feeling ill maybe due to a meal.
For my last dinner with the Clauzels David and I were served tuna, kingfish, green beans with carrots, and peas with rice. We had jello and banana cake for dessert.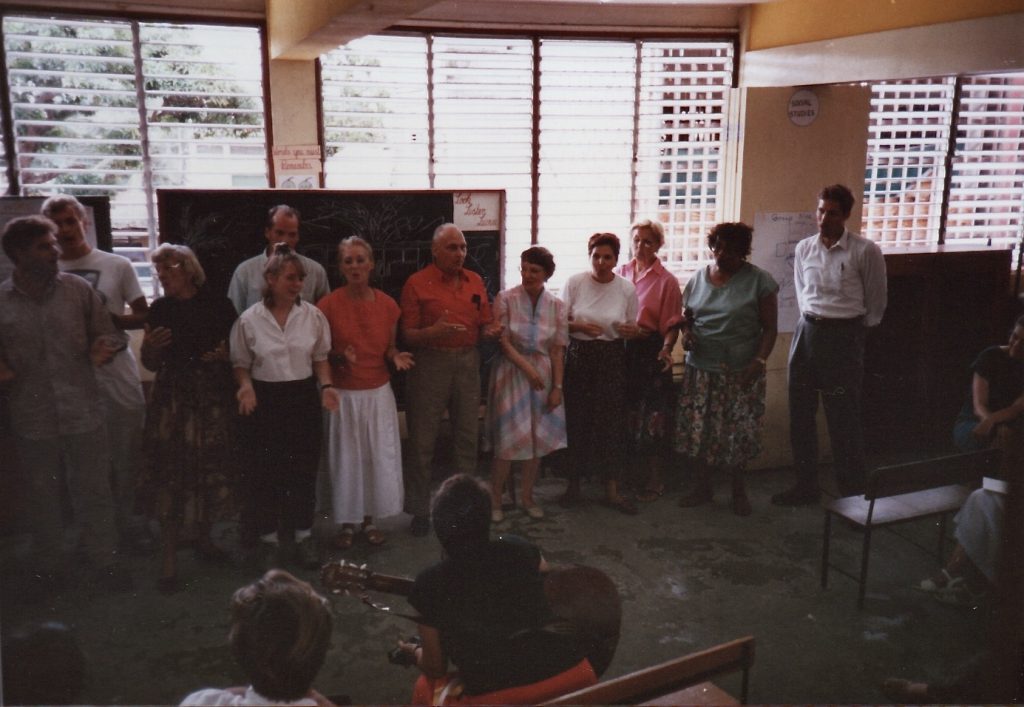 We've been fed well here in St. Lucia and I've felt well. I've eaten almost everything I've been served except for the lunches. The only lunch I've eaten are the Johnny-Cakes with ham, parts of the J-Cakes with cheese, and a couple of cold fish cakes. I've thrown the sandwiches away at lunchtime.
Even though I've been drinking the tap water at the school where our training was held, I've not had diarrhea or any illness. I felt feverish after the typhoid shot but otherwise have been healthy. I've even been perky the last couple of days.
August 3